Antarctica
When Ernest Shackleton's boat crash landed on the western shore of South Georgia Island in 1916, his team faced an impossible scenario. They had reached...
Solo surf explorer
Kepa Acero
heads for Antarctica on January 4th, 2013. He will depart in a boat from Ushuaya, an Argentinian...
Every so often Google Earth updates their map tiles with new images. Recently, over 55 tiles in Antarctica were updated, including offshore islands. The...
Like reef breaks, beach breaks, or point breaks, berg breaks belong to a collection of surf spot categories named after their bathymetric features. Iceberg literally...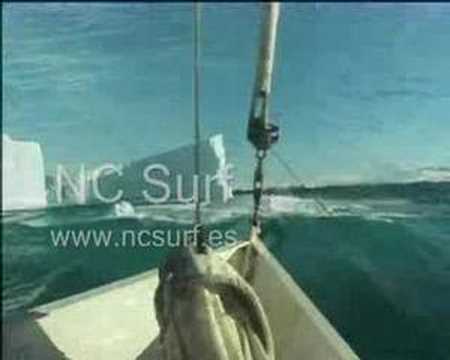 Only a handful of people on the planet have surfed Antarctica. Kelly Slater is
not
one of them. In this video clip, Slater...
According to the rare-earth hypothesis, there are a strict set of conditions that allow life on earth to succeed. Imagine our planet were to be...
Iceland: Every year roughly 65,000 flights come and go from the capital city of Reykjavík. These planes ferry bankers, economists, tourists, musicians, writers, politicians, farmers,...
Curl up in a nook with a good book, or swindle a crook to curl up with his Kindle. Be sure to catch a cold curl...
I've been closed down these last few days with sickness, and the effects have taken a bite, but with time even this cold will be...
Have you ever wondered whether waves are related to one another? If there is some sort of family tree of waves, or a taxonomy of...